Wheelchair accessibility is critical to enabling wheelchair users to be independent. Ramps are an important part of making homes and commercial buildings accessible. The kind of ramp you need will depend on your use. No matter what your specific needs are, we have a ramp solution that is right for you. We offer three different types of ramps – modular ramps, portable ramps and Threshold ramps manufactured by National Ramp, PVI and EZ-Access.
Modular Ramps
We consider modular ramps a vital tool for promoting inclusivity. By merging ramps, platforms, and handrails into a comprehensive system, we enable easy accessibility for wheelchair users at home or the workplace. Crafted from high-quality materials like durable aluminum, robust wood, or sturdy steel, our ramps can be tailored to various applications. They effortlessly match the design and layout of any entrance, enhancing its aesthetic appeal while maintaining functionality.
These ramps are designed with textured surfaces to minimize slipping, ensuring the safety of users. They are built to resist harsh weather elements, offering year-round, dependable service. Our modular ramps come in flexible configurations, making them suitable for all entrances and architectural styles. With a quick and easy installation process, we ensure minimal disruption to your routine while providing maximum accessibility.
Slip-resistant
Weatherproof
Customizable
Quick to install
Portable Ramps
Our range of portable ramps exemplifies our dedication to hassle-free mobility. We offer solid, single-piece portable ramps that demonstrate simplicity, reliability, and ease of use. For added safety, we provide an optional handrail customization.
Our foldable, suitcase-style ramps, available in lengths from 2 to 10 feet, embody a perfect blend of design and practicality. Equipped with carrying straps, they can be easily transported, making mobility possible even on the go.
Both portable ramps can be quickly set up when needed and easily removed when not in use. Their compact and portable design makes storage and transportation a breeze.
Simple setup
Compact
Portable
Easy to store
Threshold Ramps
Negotiating doorways and other vertical barriers is made effortless with our threshold ramps. Paramount Living Aids offers sturdy aluminum and rubber threshold ramps designed to accommodate a spectrum of threshold heights. Our ramps range from a slight ½" up to a full 2″, with some models adjustable up to 3″.
These ramps provide a smooth transition over doorways, minimizing the risk of trips and falls. Their secure yet simple installation process guarantees a ready-to-use ramp in no time. Constructed with long-lasting durability in mind, our threshold ramps offer years of reliable service.
Smooth transitions
Quick installation
Robust construction
Long-lasting
We view mobility as a right, not a luxury. With our array of modular, portable, or threshold ramps, we're making accessibility a reality for everyone. If you have any questions about our services in Reading PA, Lancaster PA, Lebanon PA, Harrisburg PA, Allentown PA, Philadelphia PA, and Scranton PA, feel free to contact us.
Phone: 484-509-5024
Fax: 610-796-4739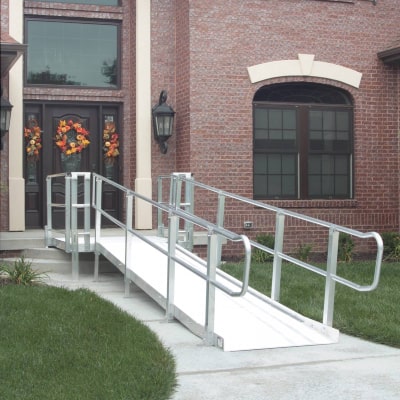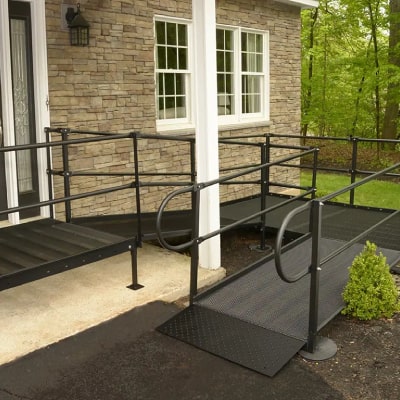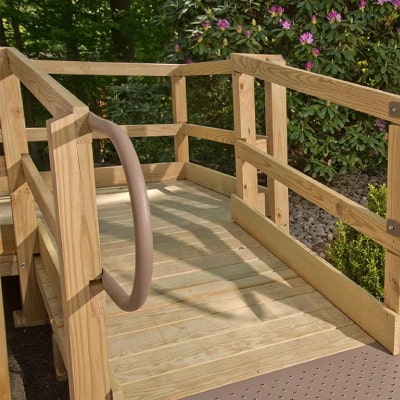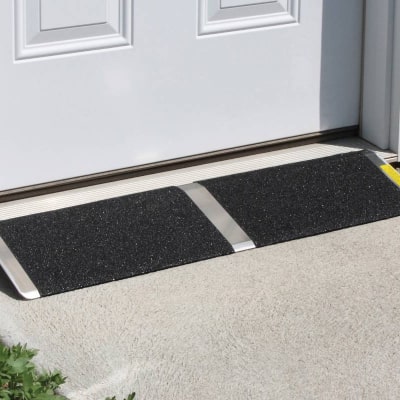 We're here to help! Get started today!
Feel free to contact us via email, phone call, or by filling out our contact form. We offer a complimentary in-home assessment to understand your needs better, followed by a no-obligation quote. We're here to provide the best service and are eager to assist you in any way possible.