Stand Up Recliners and Seat Lift Chairs
Stand up recliners, often called seat lift recliners, seat lift chairs, or sit to stand chair lifts, serve as a cornerstone of comfort and independence in modern living spaces. Our seat lift chairs feature a built-in lifting mechanism that not only elevates but also tilts the user forward, enabling a smooth and secure transition from sitting to standing. Our chairs come equipped with an intuitive control system, giving users the ability to control the speed of their ascent. This design element is invaluable for those dealing with challenges such as joint pain or susceptibility to dizziness caused by sudden movements.
But the utility of these advanced stand up recliners goes well beyond helping users stand. They are meticulously crafted to serve as a spot for relaxation with full reclining features. Our stand up recliners offer the perfect blend of comfort and functionality, ideal for a wide range of activities—whether you're reading a good book, binge-watching your favorite TV series, or indulging in a quick afternoon nap. If you have questions about our stand up recliner products or services, don't hesitate to contact us at your convenience.
Perfect Blend of Design and Functionality
Our stand up recliners are designed to integrate seamlessly into various living spaces, complementing your home's aesthetic while offering practical solutions to mobility challenges. By fulfilling dual roles as both a comfort haven and an empowering mobility aid, our seat lift recliners embody the idea of modern, accessible living, enhancing the quality of life for users of all ages.
Built to last, our seat lift recliners from Pride Mobility promise durability without compromising comfort. They offer quiet, smooth transitions from reclining to standing positions. Their superior engineering and design transform them into perfect relaxation spots, making them indispensable additions to your living room or bedroom.
Considerations for Your Seat Lift Recliner
Usage
Space
Personal Dimensions
Fabric Preference
Color Scheme
Positions
How to Choose a Seat Lift Recliner
Here are a few things to consider when choosing a Sit to Stand chair.
How much time do you spend in the chair?
What room will the chair go in and what is the size of the room?
What are your physical dimensions? (Height, weight and width.)
How much time do you spend in the chair?
What types of fabric to you like?
What color will match the room?
How many different position do you want the chair to have?
The team at Paramount Living Aids is dedicated to assisting communities across Reading PA, Lancaster PA, Lebanon PA, Harrisburg PA, Allentown PA, Philadelphia PA, and Scranton PA. We're here to answer your queries and guide you in choosing the best mobility solutions. Trust us to help you journey towards greater comfort and independence.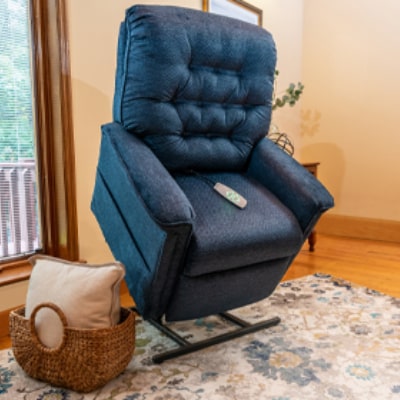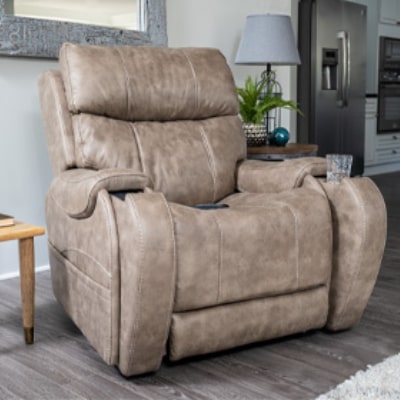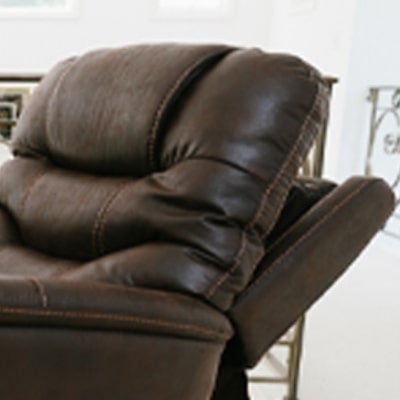 We're here to help! Get started today!
Feel free to contact us via email, phone call, or by filling out our contact form. We offer a complimentary in-home assessment to understand your needs better, followed by a no-obligation quote. We're here to provide the best service and are eager to assist you in any way possible.