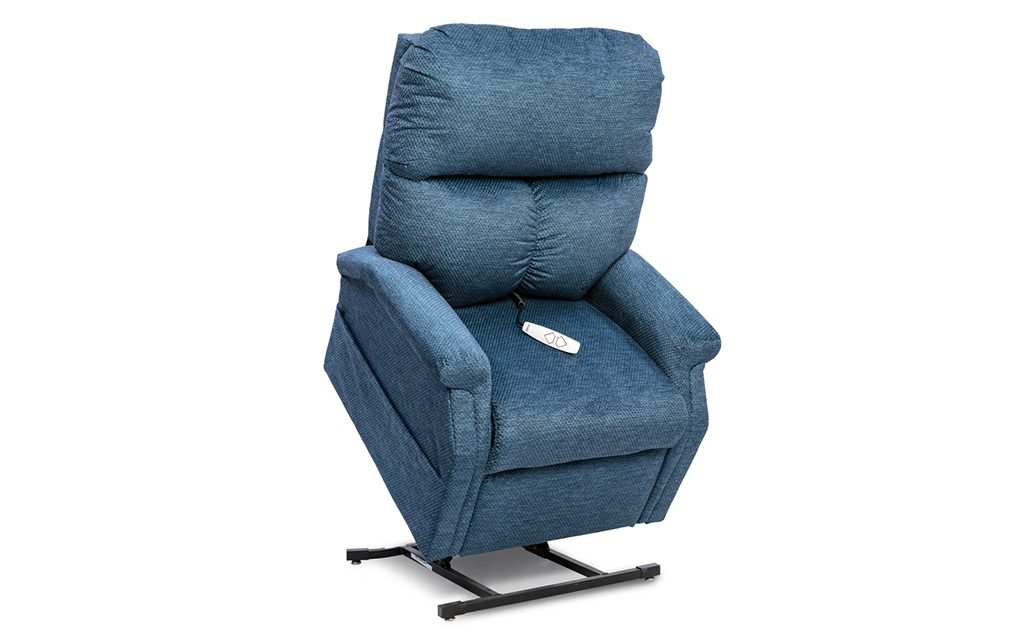 What is Sear Lift Recliner And Why Do You Need One?
Seat lift recliners assist people with difficulty rising from a seated position. Instead of having to wait for someone to help you up, the seat lift recliner lifts up and tilts forward, giving you the gentle assistance, you need to stand up.
With easily accessible controls, you can also control the pace at which you stand up. This is especially helpful for those with joint pain or those who are prone to dizzy spells when rising too quickly.
Some of our Seat lift recliners models can recline as well making them a great choice for use throughout the day, whether you're reading, watching T.V. or even taking a nap.
Our Seat lift recliners are built from durable materials. They are built to last, offer quiet motion from the reclining position to upright position and on to standing position. Good engineering and design enable our chairs to offer superior comfort, making them some of the most relaxing chairs available.


How to Choose a Seat lift recliners
Here are a few things to consider when choosing a Sit to Stand chair.
How much time do you spend in the chair?

What room will the chair go in and what is the size of the room?
What are your physical dimensions? (Height, weight and width.)
How much time do you spend in the chair?
What types of fabric to you like?
What color will match the room?
How many different position do you want the chair to have?
If you have any questions about our services in Reading PA, Lancaster PA, Lebanon PA, Harrisburg PA, Allentown PA, Philadelphia PA, and Scranton PA, feel free to contact us.
You can also reach us by:
Phone: 484-509-5024
Fax: 610-796-4739
225 N. Kenhorst Blvd.
Reading, PA 19607